Exploring the realm of physical product design, such as creating unique playing cards, has been essential in refining my human-centric digital design skills. This fascinating venture has enriched my understanding of human behavior and deepened my insights into cognitive overloading, intuition, user experience, and the attributes that truly work in design.
Firstly, delving into physical product design has illuminated the intricacies of human behavior. It's astonishing to witness how individuals interact with tangible objects, from how they handle cards to their reactions when presented with different designs and features. This firsthand experience has underscored the importance of designing digital interfaces that resonate with users subconsciously, aligning with their natural behaviors and preferences.
Moreover, navigating the nuances of designing playing cards has shed light on cognitive overloading. Balancing aesthetics, functionality, and user-friendliness in a physical product like cards mirrors the challenges in digital design, where information must be presented clearly without overwhelming the user. This understanding has inspired me to streamline digital interfaces, ensuring they convey information effectively while maintaining a seamless user experience.
Exploring various card designs has also heightened my appreciation for the role of intuition in design. I've learned that the most innovative solutions sometimes emerge when we trust our instincts and creativity. This realization has encouraged me to foster a culture of innovation and intuition in my digital design process, allowing room for unconventional but user-centric solutions.
User experience, a cornerstone of digital design, has taken on new dimensions through my foray into physical product design. Crafting enjoyable and memorable experiences for users, whether through the tactile feel of cards or the aesthetics of their designs, has reinforced the significance of empathy and attention to detail in the digital realm. It has driven me to focus on creating digital interfaces that function seamlessly and resonate emotionally with users.
Lastly, studying the attributes that genuinely work in physical products has provided invaluable insights. Identifying the elements that draw users in, engage them, and keep them coming back, whether in card design or digital interfaces, has become a central aspect of my design philosophy. Pursuing effective attributes has made me more discerning in digital design choices, prioritizing elements that enhance usability and satisfaction.
In conclusion, designing various physical products, like playing cards, has been instrumental in sharpening my human-centric digital design skills. The lessons learned about human behavior, cognitive overloading, intuition, user experience, and effective attributes are transferrable to the digital landscape. This holistic approach to design improves the quality of digital interfaces. It fosters a deeper understanding of the intricate interplay between humans and technology, ensuring my designs resonate with and enrich users' lives.
..............
Introducing the "Saints of the Beautiful Game" deck of playing cards - a collector's dream and a tribute to the football legends who have left an indelible mark on the sport. Each card in this meticulously crafted deck is dedicated to an iconic player, celebrating their outstanding achievements, enduring legacy, and significant contributions to football culture during their respective eras. Coming soon at https://www.promoromo.com/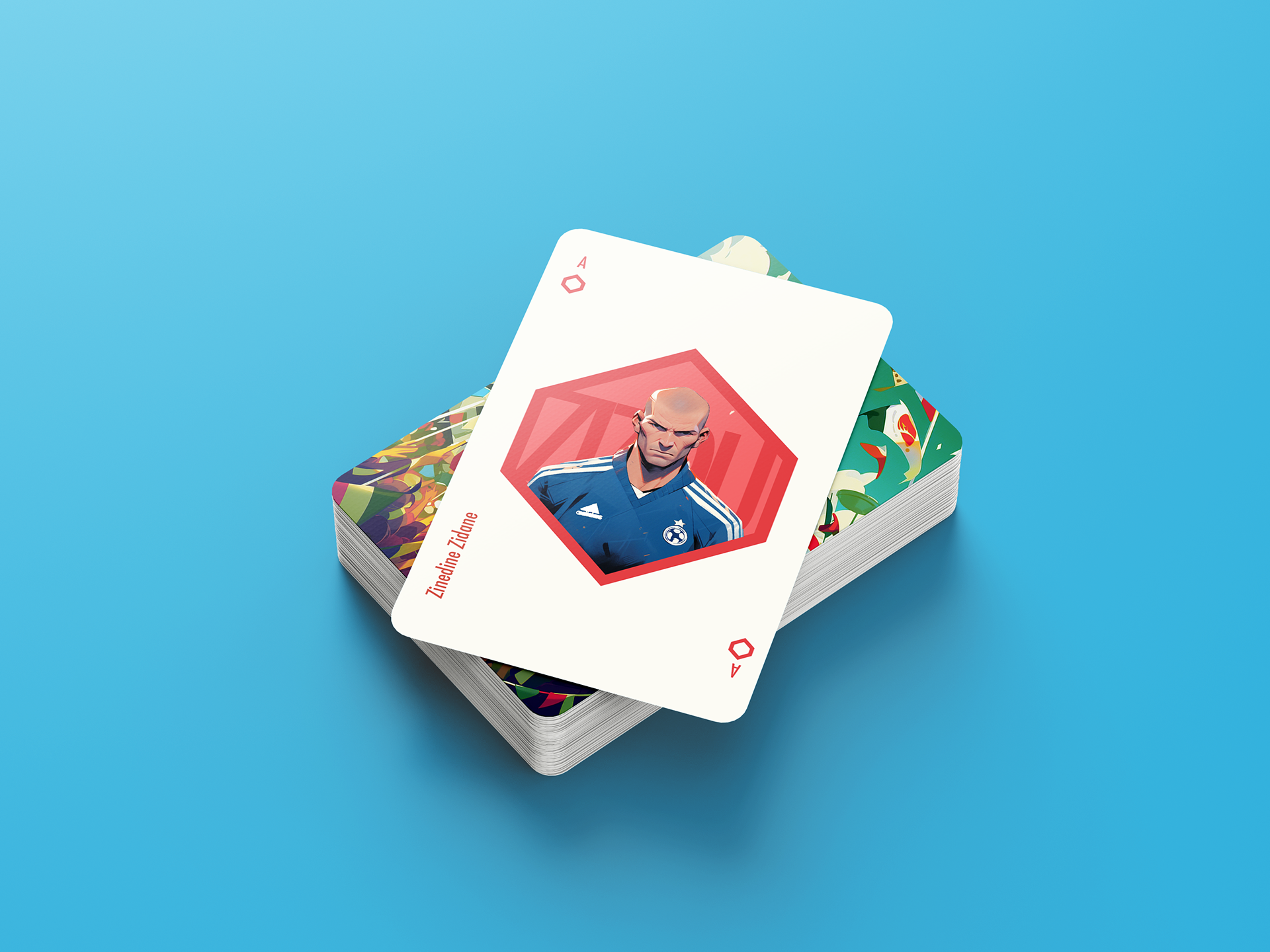 Introducing the "Saints of the Beautiful Game" deck of playing cards - a collector's dream and a tribute to the football legends who have left an indelible mark on the sport. Each card in this meticulously crafted deck is dedicated to an iconic player, celebrating their outstanding achievements, enduring legacy, and significant contributions to football culture during their respective eras. Coming soon at https://www.promoromo.com/